Collbran Congregational Church Newsletter -
The Mustard Seed
The Mustard Seed is the bi-monthly newsletter sent to members of the Collbran Congregational Church.
Receive by email now available! Request here.
View current (opens in new window)

The Mustard Seed

- Previous Issues:
2014-2022
Annual Reports
Collbran Congregational Church UCC Annual Report - 2021
(Reports are large *.pdf files; may take a few minutes to open.)
Council Meeting Minutes
More News
View online Photo Gallery
View Events at the Collbran Congregational Church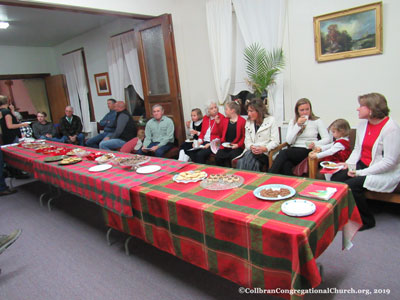 Schedule your special events at the Collbran Congregational Church ~ Building Use Form
Weddings
Receptions
Conferences
Meetings
Classes
Dinners
Birthday & Anniversary Parties
Activities
Reunions
Baptisms
Funerals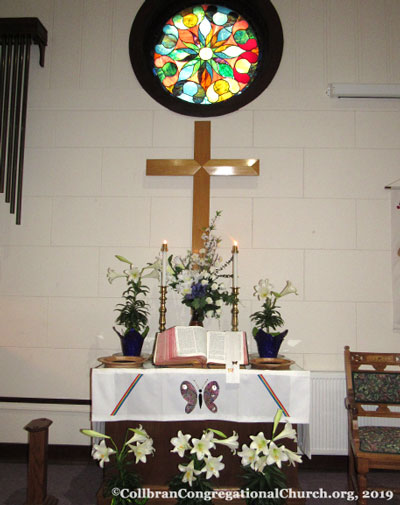 Missions News
2023 Vacation Bible School
Vacation Bible School for 2023 was
"S T E L L A R" ~ SHINE JESUS' LIGHT!
Each morning began with singing, and the daily lessons taught about how Jesus shines His light, AND how we can shine His light too!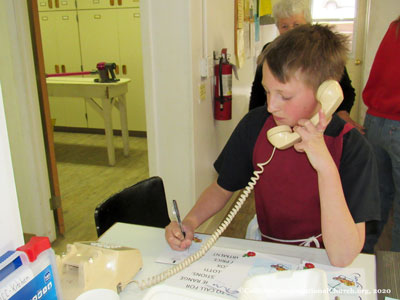 Vacation Bible School Lasagna Dinner
We thank you for your faithful support of our Lasagna Dinner each year. It is our annual fundraiser for Vacation Bible School, and was held 3/17/23 this year.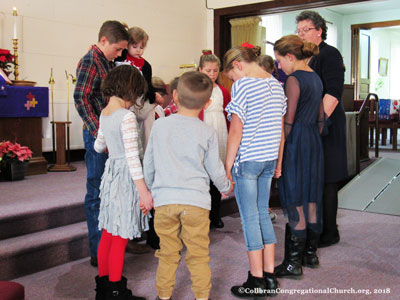 2022 Vacation Bible School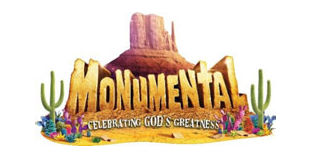 Vacation Bible School for 2022 was Monumental - Celebrating God's Greatness.
The 2021 VBS program was
Rocky Railway
All the children and staff had a great time.
Noisy Offering
This offering is usually made up of loose change or pocket change collected during the month.  We do make a lot of noise singing as the coins drop into the children's buckets to celebrate our willingness to help those around who may need assistance.
2022 Noisy Offerings
January: Mesa County Habitat for Humanity
February: HopeWest Children's Grief Program
March: Young Life of the Grand Valley
April: Collbran Library Branch Children's Program
May: Child and Migrant Workers
June: UCC VBS Program
July: PV Cancer Fund
August: Casa Milagra
September: Kentucky Flood Relief
October: Collbran Lions Club Food Boxes
November: American Legion Unit 86
December: CWS Blanket Fund
Want to Help Too?
Your contributions to support the missions of the Collbran Congregational Church are welcomed! Please mail checks to:
P. O. Box 160, Collbran, Colorado 81624
Your time is welcomed too! Please contact us to share your area of interest.